Mark your calendars and join us on Thursday, December 7 at 7pm for a live reading of Charles Dickens' beloved story, "A Christmas Carol." Your favorite neighborhood librarians, shop owners, and friends will appear as characters in the story. The reading should last approximately one hour and live music will accompany. Admission is free and cider, hot chocolate, and cookies will be available!
This week, the Genre Reading Group met to discussion spy/espionage novels!
Cayce Pollard is a new kind of prophet—a world-renowned "coolhunter" who predicts the hottest trends. While in London to evaluate the redesign of a famous corporate logo, she's offered a different assignment: find the creator of the obscure, enigmatic video clips being uploaded to the internet—footage that is generating massive underground buzz worldwide.

Still haunted by the memory of her missing father—a Cold War security guru who disappeared in downtown Manhattan on the morning of September 11, 2001—Cayce is soon traveling through parallel universes of marketing, globalization, and terror, heading always for the still point where the three converge. From London to Tokyo to Moscow, she follows the implications of a secret as disturbing—and compelling—as the twenty-first century promises to be...
In 1942, Lawrence Pritchard Waterhouse—mathematical genius and young Captain in the U.S. Navy—is assigned to detachment 2702. It is an outfit so secret that only a handful of people know it exists, and some of those people have names like Churchill and Roosevelt. The mission of Waterhouse and Detachment 2702—commanded by Marine Raider Bobby Shaftoe-is to keep the Nazis ignorant of the fact that Allied Intelligence has cracked the enemy's fabled Enigma code. It is a game, a cryptographic chess match between Waterhouse and his German counterpart, translated into action by the gung-ho Shaftoe and his forces.
Fast-forward to the present, where Waterhouse's crypto-hacker grandson, Randy, is attempting to create a "data haven" in Southeast Asia—a place where encrypted data can be stored and exchanged free of repression and scrutiny. As governments and multinationals attack the endeavor, Randy joins forces with Shaftoe's tough-as-nails granddaughter, Amy, to secretly salvage a sunken Nazi submarine that holds the key to keeping the dream of a data haven afloat. But soon their scheme brings to light a massive conspiracy with its roots in Detachment 2702 linked to an unbreakable Nazi code called Arethusa. And it will represent the path to unimaginable riches and a future of personal and digital liberty...or to universal totalitarianism reborn.
A breathtaking tour de force, and Neal Stephenson's most accomplished and affecting work to date, Cryptonomicon is profound and prophetic, hypnotic and hyper-driven, as it leaps forward and back between World War II and the World Wide Web, hinting all the while at a dark day-after-tomorrow. It is a work of great art, thought and creative daring; the product of a truly iconoclastic imagination working with white-hot intensity.
Six years ago in Vienna, terrorists took over a hundred hostages, and the rescue attempt went terribly wrong. The CIA's Vienna station gathered intel during those tense hours, assimilating facts from the ground and from an agent on the inside. So when it all went wrong, the question had to be asked: Had their agent been compromised, and how?
Two of the CIA's case officers in Vienna, Henry Pelham and Celia Harrison, were lovers at the time, and on the night of the hostage crisis Celia decided she'd had enough. She left the agency, married and had children, and now lives in idyllic Carmel-by-the-Sea. Henry is still a case officer in Vienna, and has traveled to California to see her one more time, to relive the past, maybe, or to put it behind him once and for all.

But neither of them can forget that long-ago question: Had their agent been compromised? If so, how? Each also wonders what role tonight's dinner companion might have played in the way the tragedy unfolded six years ago.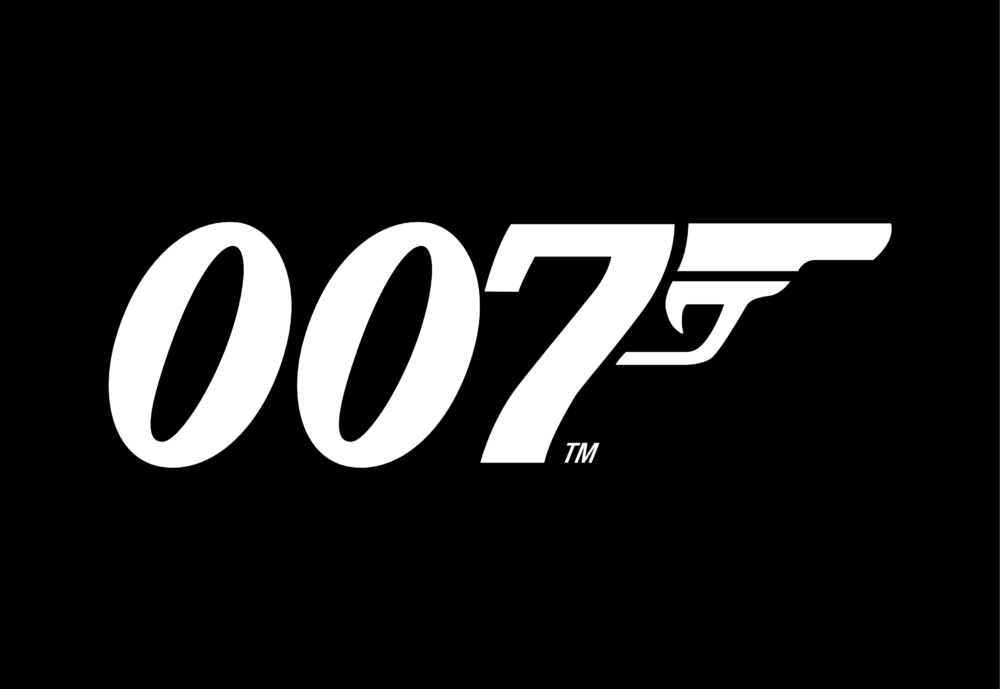 The James Bond Series by Ian Fleming
The James Bond literary franchise is a series of novels and short stories, first published in 1953 by Ian Fleming, a British author, journalist, and former naval intelligence officer. James Bond, often referred to by his code name, 007, is a British Secret Service agent; the character was created by journalist and author Ian Fleming, and first appeared in his 1953 novel Casino Royale; the books are set in a contemporary period, between May 1951 and February 1964. Fleming went on to write a total of twelve novels and two collections of short stories, all written at his Jamaican home Goldeneye and published annually. Two of his books were published after his death in 1964.
The winner of the 2016 Pulitzer Prize for Fiction, as well as six other awards, The Sympathizer is the breakthrough novel of the year. With the pace and suspense of a thriller and prose that has been compared to Graham Greene and Saul Bellow, The Sympathizer is a sweeping epic of love and betrayal. The narrator, a communist double agent, is a "man of two minds," a half-French, half-Vietnamese army captain who arranges to come to America after the Fall of Saigon, and while building a new life with other Vietnamese refugees in Los Angeles is secretly reporting back to his communist superiors in Vietnam. The Sympathizer is a blistering exploration of identity and America, a gripping espionage novel, and a powerful story of love and friendship.
Charlie McKenzie was the best in the business of CIA dirty work -- until he was double-crossed by his bosses and jailed to cover up a mammoth intelligence blunder. Now they want him back. And Charlie wants to get even.
A Russian spy has stumbled upon the most important U.S. military breakthrough since the atomic bomb -- a top-secret technology called Whirlwind -- and only the disgraced former operative has the skills necessary to retrieve it. But Charlie already knows too much. And once Whirlwind is back in Company hands, his enemies intend to betray him again -- and put him out of the game permanently.
However, Charlie McKenzie has other plans. And he won't be that easy to kill.
Mata Hari: the name breathes mystery, intrigue and sexual allure. Who better to play the notorious World War I spy than Greta Garbo, the enigmatic, exquisite screen icon called The Swedish Sphinx? Garbo is mesmerizing as the dancer-turned-German secret agent in a wartime Paris seething with secrets and betrayal. The notable supporting cast includes Lionel Barrymore as a Russian general besotted with her, Lewis Stone as an icy master spy, and Ramon Novarro as a handsome aviator who wins the heart Mata Hari did not know she possessed. With the world at war, love was her weapon. And the only men she couldn't seduce were the 12 in the firing squad that ended her tragic and tumultuous life.
Edgar Allan Poe: Buried Alive draws on the rich palette of Poe's evocative imagery and sharply drawn plots to tell the real story of the notorious author. Featuring Tony Award-winning actor Denis O'Hare, the film explores the misrepresentations of Poe as an alcoholic madman. It reveals the way in which Poe tapped into what it means to be a human in our modern and sometimes frightening world.
MI6's man in Havana is Wormold, a former vacuum-cleaner salesman turned reluctant secret agent out of economic necessity. To keep his job, he files bogus reports based on Charles Lamb's Tales from Shakespeare and dreams up military installations from vacuum-cleaner designs. Then his stories start coming disturbingly true…

First published in 1959 against the backdrop of the Cold War, Our Man in Havana remains one of Graham Greene's most widely read novels. It is an espionage thriller, a penetrating character study, and a political satire of government intelligence that still resonates today.
September 1939. As Warsaw falls to Hitler's Wehrmacht, Captain Alexander de Milja is recruited by the intelligence service of the Polish underground. His mission: to transport the national gold reserve to safety, hidden on a refugee train to Bucharest. Then, in the back alleys and black-market bistros of Paris, in the tenements of Warsaw, with partizan guerrillas in the frozen forests of the Ukraine, and at Calais Harbor during an attack by British bombers, de Milja fights in the war of the shadows in a world without rules, a world of danger, treachery, and betrayal.
Peter Guillam, staunch colleague and disciple of George Smiley of the British Secret Service, otherwise known as the Circus, is living out his old age on the family farmstead on the south coast of Brittany when a letter from his old Service summons him to London. The reason? His Cold War past has come back to claim him. Intelligence operations that were once the toast of secret London, and involved such characters as Alec Leamas, Jim Prideaux, George Smiley and Peter Guillam himself, are to be scrutinized by a generation with no memory of the Cold War and no patience with its justifications.

Interweaving past with present so that each may tell its own intense story, John le Carré has spun a single plot as ingenious and thrilling as the two predecessors on which it looks back: The Spy Who Came in from the Cold and Tinker Tailor Soldier Spy. In a story resonating with tension, humor and moral ambivalence, le Carré and his narrator Peter Guillam present the reader with a legacy of unforgettable characters old and new.
In the shadow of the newly erected Berlin Wall, Alec Leamas watches as his last agent is shot dead by East German sentries. For Leamas, the head of Berlin Station, the Cold War is over. As he faces the prospect of retirement or worse—a desk job—Control offers him a unique opportunity for revenge. Assuming the guise of an embittered and dissolute ex-agent, Leamas is set up to trap Mundt, the deputy director of the East German Intelligence Service—with himself as the bait. In the background is George Smiley, ready to make the game play out just as Control wants. Setting a standard that has never been surpassed, The Spy Who Came in from the Cold is a devastating tale of duplicity and espionage.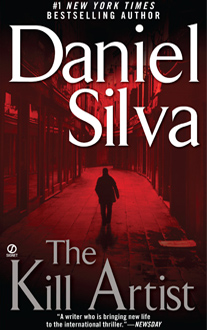 The Gabriel Allon series by Daniel Silva
Gabriel Allon is a master art restorer and sometime officer of Israeli intelligence.