Hi Readers!
I'm introducing a new feature to our blog - each week I'll post some new titles for you to refresh your reading list, and links to bookish websites. Enjoy!
The titles below have been published in the last few weeks. Emmet O'Neal owns copies, but they may be checked out. Click on the title to be taken to the library's website where you can check the status of the book and place a hold. In most cases we have multiple copies of the books available in multiple formats!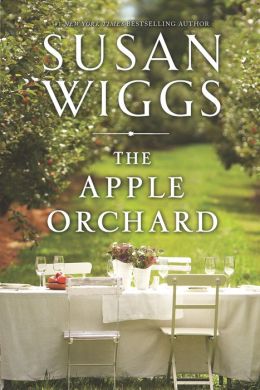 New York Times bestselling author Susan Wiggs brings listeners to the lush abundance of Sonoma County in a novel of sisters, friendship and how memories are woven like a spell around us. Tess Delaney makes a living restoring stolen treasures to their rightful owners. People like Annelise Winther, who refuses to sell her long-gone mother's beloved necklace — despite Tess's advice. To Annelise, the jewel's value is in its memories. But Tess's own history is filled with gaps: a father she never met, a mother who spent more time traveling than with her daughter. So Tess is shocked when she discovers the grandfather she never knew is in a coma. And that she has been named in his will to inherit half of Bella Vista, a hundred-acre apple orchard in the magical Sonoma town called Archangel. The rest is willed to Isabel Johansen. A half sister she's never heard of. Against the rich landscape of Bella Vista, Tess begins to discover a world filled with the simple pleasures of food and family, of the warm earth beneath her bare feet. A world where family comes first and the roots of history run deep. A place where falling in love is not only possible, but inevitable. And in a season filled with new experiences, Tess begins to see the truth in something Annelise once told her: if you don't believe memories are worth more than money, then perhaps you've not made the right kind of memories. From one of America's most beloved writers, The Apple Orchard is a story of family ties — both old and new — and of the moments that connect our hearts.
Jeffrey Archer's mesmerizing saga of the Clifton and Barrington families continues...
1945, London. The vote in the House of Lords as to who should inherit the Barrington family fortune has ended in a tie. The Lord Chancellor's deciding vote will cast a long shadow on the lives of Harry Clifton and Giles Barrington. Harry returns to America to promote his latest novel, while his beloved Emma goes in search of the little girl who was found abandoned in her father's office on the night he was killed. When the general election is called, Giles Barrington has to defend his seat in the House of Commons and is horrified to discover who the Conservatives select to stand against him. But it is Sebastian Clifton, Harry and Emma's son, who ultimately influences his uncle's fate.
In the heart of Italy, Harvard professor of symbology Robert Langdon is drawn into a harrowing world centered on one of history's most enduring and mysterious literary masterpieces . . . Dante's

Inferno.
Against this backdrop, Langdon battles a chilling adversary and grapples with an ingenious riddle that pulls him into a landscape of classic art, secret passageways, and futuristic science. Drawing from Dante's dark epic poem, Langdon races to find answers and decide whom to trust . . . before the world is irrevocably altered.
Lottie just knows that her boyfriend is going to propose during lunch at one of London's fanciest restaurants. But when his big question involves a trip abroad, not a trip down the aisle, she's completely crushed. So when Ben, an old flame, calls her out of the blue and reminds Lottie of their pact to get married if they were both still single at thirty, she jumps at the chance. No formal dates—just a quick march to the altar and a honeymoon on Ikonos, the sun-drenched Greek island where they first met years ago.
Their family and friends are horrified. Fliss, Lottie's older sister, knows that Lottie can be impulsive—but surely this is her worst decision yet. And Ben's colleague Lorcan fears that this hasty marriage will ruin his friend's career. To keep Lottie and Ben from making a terrible mistake, Fliss concocts an elaborate scheme to sabotage their wedding night. As she and Lorcan jet off to Ikonos in pursuit, Lottie and Ben are in for a honeymoon to remember, for better . . . or worse.
A
guy walks into a bar and...
From here the story could take many turns. When this guy is David Sedaris, the possibilities are endless, but the result is always the same: he will both delight you with twists of humor and intelligence and leave you deeply moved.
Sedaris remembers his father's dinnertime attire (shirtsleeves and underpants), his first colonoscopy (remarkably pleasant), and the time he considered buying the skeleton of a murdered Pygmy.
With

Let's Explore Diabetes with Owls, David Sedaris shows once again why his work has been called "hilarious, elegant, and surprisingly moving" (Washington Post).
NOS4A2

is a spine-tingling novel of supernatural suspense from master of horror Joe Hill, the

New York Times

bestselling author of

Heart-Shaped Box

and

Horns.
Victoria McQueen has a secret gift for finding things: a misplaced bracelet, a missing photograph, answers to unanswerable questions. On her Raleigh Tuff Burner bike, she makes her way to a rickety covered bridge that, within moments, takes her wherever she needs to go, whether it's across Massachusetts or across the country.
Charles Talent Manx has a way with children. He likes to take them for rides in his 1938 Rolls-Royce Wraith with the NOS4A2 vanity plate. With his old car, he can slip right out of the everyday world, and onto the hidden roads that transport them to an astonishing – and terrifying – playground of amusements he calls "Christmasland."

Then, one day, Vic goes looking for trouble—and finds Manx. That was a lifetime ago. Now Vic, the only kid to ever escape Manx's unmitigated evil, is all grown up and desperate to forget. But Charlie Manx never stopped thinking about Victoria McQueen. He's on the road again and he's picked up a new passenger: Vic's own son.
Last, but not least, check out these links to reading ideas from all over the internet: