The topic for our October meeting on Tuesday the 28th will be Halloween and the fall season. Scary or cozy, the choice is yours! Watch, read, or listen to whatever you'd like then come tell us about it!
September's topic, in celebration of Labor Day, was all things American Workforce. Here's the list!
Working in the Shadows: A Year of Doing the Jobs (Most) Americans Won't Do
by Gabriel Thompson
(Powells.com) What is it like to do the back-breaking work of immigrants? To find out, Gabriel Thompson spent a year working alongside Latino immigrants, who initially thought he was either crazy or an undercover immigration agent. He stooped over lettuce fields in Arizona, and worked the graveyard shift at a chicken slaughterhouse in rural Alabama. He dodged taxis — not always successfully — as a bicycle delivery boy for an upscale Manhattan restaurant, and was fired from a flower shop by a boss who, he quickly realized, was nuts.
As one coworker explained, "These jobs make you old quick." Back spasms occasionally keep Thompson in bed, where he suffers recurring nightmares involving iceberg lettuce and chicken carcasses. Combining personal narrative with investigative reporting, Thompson shines a bright light on the underside of the American economy, exposing harsh working conditions, union busting, and lax government enforcement — while telling the stories of workers, undocumented immigrants, and desperate US citizens alike, forced to live with chronic pain in the pursuit of $8 an hour.
Nickel & Dimed: On (Not) Getting By in America
by Barbara Ehrenreich
(Powells.com) Our sharpest and most original social critic goes "undercover" as an unskilled worker to reveal the dark side of American prosperity.
Millions of Americans work full time, year round, for poverty-level wages. In 1998, Barbara Ehrenreich decided to join them. She was inspired in part by the rhetoric surrounding welfare reform, which promised that a job — any job — can be the ticket to a better life. But how does anyone survive, let alone prosper, on $6 an hour?
To find out, Ehrenreich left her home, took the cheapest lodgings she could find, and accepted whatever jobs she was offered. Moving from Florida to Maine to Minnesota, she worked as a waitress, a hotel maid, a cleaning woman, a nursing-home aide, and a Wal-Mart sales clerk. She lived in trailer parks and crumbling residential motels. Very quickly, she discovered that no job is truly "unskilled," that even the lowliest occupations require exhausting mental and muscular effort. She also learned that one job is not enough; you need at least two if you int to live indoors.
Nickel and Dimed
reveals low-rent America in all its tenacity, anxiety, and surprising generosity — a land of Big Boxes, fast food, and a thousand desperate stratagems for survival. Read it for the smoldering clarity of Ehrenreich's perspective and for a rare view of how "prosperity" looks from the bottom. You will never see anything — from a motel bathroom to a restaurant meal — in quite the same way again.
Hidden America: From Coal Miners to Cowboys, an Extraordinary Exploration of the Unseen People Who Make This Country Work
by Jeanne Marie Laskas
(Powells.com) Five hundred feet underground, Jeanne Marie Laskas asked a coal miner named Smitty, "Do you think it's weird that people know so little about you?" He replied, "I don't think people know too much about the way the whole damn country works."
Hidden America
intends to fix that. Like
John McPhee
and
Susan Orlean
, Laskas dives deep into her subjects and emerges with character-driven narratives that are gripping, funny, and revelatory. In
Hidden America
, the stories are about the people who make our lives run every day—and yet we barely think of them.
Laskas spent weeks in an Ohio coal mine and on an Alaskan oil rig; in a Maine migrant labor camp, a Texas beef ranch, the air traffic control tower at New York's La Guardia Airport, a California landfill, an Arizona gun shop, the cab of a long-haul truck in Iowa, and the stadium of the Cincinnati Ben-Gals cheerleaders. Cheerleaders? Yes. They, too, are hidden America, and you will be amazed by what Laskas tells you about them: hidden no longer.
Ava's Man
by Rick Bragg
(Powells.com) With the same emotional generosity and effortlessly compelling storytelling that made
All Over But the Shoutin'
a national bestseller, Rick Bragg continues his personal history of the Deep South. This time he's writing about his grandfather Charlie Bundrum, a man who died before Bragg was born but left an indelible imprint on the people who loved him. Drawing on their memories, Bragg reconstructs the life of an unlettered roofer who kept food on his family's table through the worst of the Great Depression; a moonshiner who drank exactly one pint for every gallon he sold; an unregenerate brawler, who could sit for hours with a baby in the crook of his arm.
In telling Charlie's story, Bragg conjures up the backwoods hamlets of Georgia and Alabama in the years when the roads were still dirt and real men never cussed in front of ladies. A masterly family chronicle and a human portrait so vivid you can smell the cornbread and whiskey,
Ava's Man
is unforgettable.
Triangle
by Katharine Weber
(Powells.com) By the time she dies at age 106, Esther Gottesfeld, the last survivor of the
Triangle Shirtwaist fire
, has told the story of that day many times. But her own role remains mysterious: How did she survive? Are the gaps in her story just common mistakes, or has she concealed a secret over the years? As her granddaughter seeks the real story in the present day, a zealous feminist historian bears down on her with her own set of conclusions, and Esther's voice vies with theirs to reveal the full meaning of the tragedy.
A brilliant chronicle of the event that stood for ninety years as New York's most violent disaster, Triangle forces us to consider how we tell our stories, how we hear them, and how history is forged from unverifiable truths.
The Molly Maguires
(DVD, 1970)
(Rottentomatoes.com) This grim historical drama from director Martin Ritt was loosely based on real-life events. Richard Harris stars as James McParlan, an operative for the Pinkerton Detective Agency in 1876. The Pinkertons have been hired by a major coal company to infiltrate and expose
an underground terrorist organization, the "Molly Maguires,"
operating within the impoverished mining communities of Pennsylvania. As most of the miners are Irish, the recently emigrated McParlan is selected to pose as a new worker just arrived in the area. He quickly wins the trust and loyalty of the local terrorist leader, Jack Kehoe (Sean Connery), as well as the affection of his landlord's beautiful daughter, Mary Raines (Samantha Eggar). As it becomes clear that the group he's supposed to betray is protesting truly wretched working conditions, the lawman's loyalties become divided between the law and his fellow countrymen.
The Molly Maguires
(1970) was Oscar nominated for Best Art and Set Direction. ~ Karl Williams, Rovi
Posters for the People: The Art of the WPA
by Ennis Carter
(Powells.com) This lavishly illustrated volume amasses nearly 500 of the best and most striking posters designed by artists working in the 1930s and early 1940s for the government-sponsored
Works Progress Administration, or WPA
. Posters for the People presents these works for what they truly are: highly accomplished and powerful examples of American art. All are iconic and eye-catching, some are humorous and educational, and many combine modern art trends with commercial techniques of advertising. More than 100 posters have never been published or cataloged in federal records; they are included here to ensure their place in the history of American art and graphic design.
The story of these posters is a fascinating journey, capturing the complex objectives of President Franklin Roosevelt's New Deal reform program. Through their distinct imagery and clear and simple messages, the WPA posters provide a snapshot of an important era when the U.S. government employed hundreds of artists to create millions of posters promoting positive social ideals and programs and a uniquely American way of life. The resulting artworks now form a significant historical record. More than a mere conveyor of government information, they stand as timeless images of beauty and artistic accomplishment.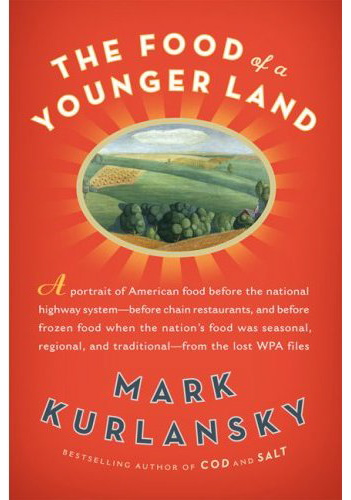 The Food of a Younger Land: A Portrait of American Food
by Mark Kulansky
(Powells.com) From the
New York Times
bestselling author who "powerfully demonstrates the defining role food plays in history and culture" (Atlanta Journal-Constitution).
In the throes of the Great Depression, a make-work initiative for authors — called
"America Eats"
— was created by the WPA to chronicle the eating habits, traditions, and struggles of local Americans. Mark Kurlansky, author of
Salt
and
Cod
, unearths this forgotten literary treasure, chronicling a bygone era when Americans had never heard of fast food or grocery superstores. Kurlansky brings together the WPA contributions — featuring New York automats and Georgia Coca-Cola parties, Maine lobsters and Montana beaver tails — and brilliantly showcases them with authentic recipes, anecdotes, and photographs.
The Wobblies
(DVD, 1979)
(Rottentomatoes.com) This informative documentary covers the activities of the
Industrial Workers of the World, the I.W.W.
, during the first part of the 20th century. The I.W.W. was the rival of the American Federation of Labor, but the former found fewer adherents because it was not mainstream. Its membership included several minority groups who were also busy fighting the prejudice of the times, they were often left of center simply because of advocating unpopular social issues, and their leaders included socialists like Elizabeth Gurley Flynn. The nickname for the members of the I.W.W. was the "Wobblies," originating with a Chinese man who said he belonged to the "I. Wobble. Wobble." Information on the union's activities, including a textile strike in Massachusetts in 1912 and another strike in Paterson, New Jersey in 1913 is provided by interviews with elderly former union members and a look at their memorabilia. Images are culled from still photographs, cartoons, posters, and archival footage. ~ Eleanor Mannikka, Rovi
Poop Collectors, Armpit Sniffers, and More: The Yucky Jobs Book
by Alvin Silverstein
(Powells.com) Would you work in a sewer? How about a hospital emergency room? There are many jobs people enjoy doing that you might think are yucky. Find out about jobs that get you dirty, like hot tar roofing, and jobs that arent for the faint of heart, like embalming. An accurate and engaging title that is sure to get even the most reluctant reader turning the pages.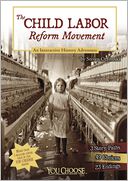 The Child Labor Reform Movement: An Interactive History Adventure
by Steve Otfinoski
(Capstonepub.com) It's the 1800s, and you are a child from a poor family. You have to go to work to keep from starving. Will you: Work as a pauper apprentice in an English factory? Emigrate from Ireland in order to work in the New England cloth mills? Make your living on the streets of New York City selling newspapers? Everything in this book happened to real people. And YOU CHOOSE what you do next. The choices you make could lead you to opportunity, to wealth, to poverty, or even to death.
The One Week Job Project: One Man, One Year, 52 Jobs
by Sean Aiken
(Powells.com) A year and a half after he graduated from college, Sean Aiken found himself struggling to answer the question "What should I do with my life?" His mother suggested teaching. His older sister told him to apply for an entry-level corporate position. His father said, "It doesn't matter what you do, just make sure it's something you're passionate about." Taking his father's advice to heart, Sean created the
One-Week Job Project
and launched himself on an epic journey to find his passion. His goal: to work fifty-two jobs in fifty-two weeks.
After the launch of his website,
oneweekjob
.com, the offers began pouring in. Sean's first gig was—literally—jumping off a bridge, as a bungee operator in British Columbia. From there he traveled across Canada and the United States, reinventing himself as a firefighter, an aquarium host, a radio DJ, a martial arts instructor, an NHL mascot, and a snowshoe guide. During the course of his seven-day stints, from a Florida stock-trading floor to a cattle ranch in the wilds of Wyoming to a real estate office in Beverly Hills, Sean found time to make new friends and even fall in love. Whether choosing a spring fashion line, brewing beer, or milking a cow, Sean continued to ask himself and others about what success really means and how we find happiness—all while having the adventure of his life.
Inventive and empowering, witty and wise,
The One-Week Job Project
is a book that will give you the courage to follow your passion. Or, as Mark Twain said, "Explore. Dream. Discover."
What Work Is: Poems
by Philip Levine
(Powells.com) Winner of the National Book Award in 1991
"This collection amounts to a hymn of praise for all the workers of America. These proletarian heroes, with names like Lonnie, Loo, Sweet Pea, and Packy, work the furnaces, forges, slag heaps, assembly lines, and loading docks at places with unglamorous names like Brass Craft or Feinberg and Breslin's First-Rate Plumbing and Plating. Only Studs Terkel's
Working
approaches the pathos and beauty of this book. But Levine's characters are also significant for their inner lives, not merely their jobs. They are unusually artistic, living 'at the borders of dreams.' One reads The Tempest 'slowly to himself'; another ponders a diagonal chalk line drawn by his teacher to suggest a triangle, the roof of a barn, or the mysterious separation of 'the dark from the dark.'
What Work Is
ranks as a major work by a major poet . . . very accessible and utterly American in tone and language." —Daniel L. Guillory, Library Journal
Neither Lady nor Slave: Working Women of the Old South
ed. by Susana Delfino and Michele Gillespie
(Powells.com) Although historians over the past two decades have written extensively on the plantation mistress and the slave woman, they have largely neglected the world of the working woman. Neither Lady nor Slave pushes southern history beyond the plantation to examine the lives and labors of ordinary southern women--white, free black, and Indian.
Contributors to this volume illuminate women's involvement in the southern market economy in all its diversity. Thirteen essays explore the working lives of a wide range of women--nuns and prostitutes, iron workers and basket weavers, teachers and domestic servants--in urban and rural settings across the South. By highlighting contrasts between paid and unpaid, officially acknowledged and "invisible" work within the context of cultural attitudes regarding women's proper place in society, the book sheds new light on the ambiguities that marked relations between race, class, and gender in the modernizing South.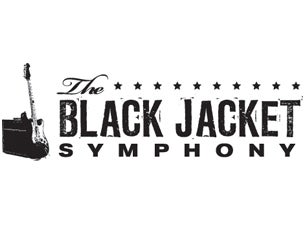 GENERAL DISCUSSION: The very excellent local
Black Jacket Symphony
hosts a radio program on Birmingham's 106.9 The Eagle every Sunday from 8-10,
Black Jacket Radio
. You can also listen online at birminghamseagle.com, as they play the greatest music of our generation and give you all the insight and history behind it all. This program is usually broadcast on
Birmingham Mountain Radio
as well at 107.3 on your FM dial. Over the holiday weekend early last month, they offered a Labor Day playlist. While I could not find a digital archive of recent shows anywhere, in September of 2011 BJS posted a
Labor Day playlist
on their blog.