It was nearly standing room only for our short story discussion. Have a read at our wide ranging discussion and pick out one or two (or more!) for your own reading list!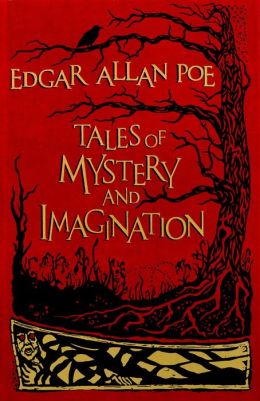 Tales of Mystery and Imagination
by Edgar Allen Poe
(powells) Over 150 years after his death the stories of Edgar Allan Poe continue to intrigue and entrance. Master of the fantastic and the macabre, Poe takes readers on a journey beyond the limits of the imagination to realms where anything is possible. Edgar Allan Poe was a pioneer of the short story genre, and his Tales of Mystery and Imagination have an inimitable gothic atmosphere.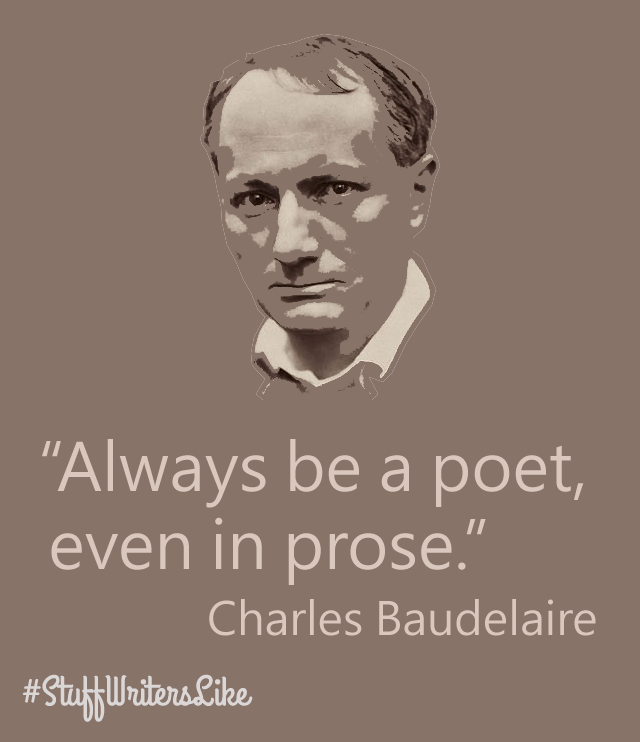 GENERAL DISCUSSION: (Brown Univ Library) Baudelaire published extensive translations of Edgar Allan Poe's works from 1852 until 1865. These translations reflect the affinity he felt for Poe as a poet and writer. Baudelaire admired the visionary quality of Poe's text and related to him on many levels . Both lived in poverty, suffered from addictions and depression. Both were under appreciated by the literary establishment of their times. Both embraced mysticism, the fantastic, the macabre and the grotesque in their writings. Finally, both were searching for answers to philosophical questions in their aesthetic and literary pursuits. It is also worth noting that Baudelaire's translations and critical notes provided some form of income to the poet who was constantly facing a difficult financial situation.
With the exception of four poems, Baudelaire's translations focused on Poe's short fiction. Baudelaire chose the tale "Mesmeric Revelation," published in the Wiley & Putnam edition of 1845,as his first translation of Poe. It appeared in 1848 in La Liberté de penser, a philosophical and literary periodical that was published during the Second Republic. There was a hiatus of three years in Baudelaire's publication of translations during which he devoted time to reading and studying Poe's fiction, poetry and philosophy. Between 1848 and 1855 Baudelaire published some translations of Poe in newspapers such as Le Pays. Translations of complete works started appearing in 1856 with the publication of Histoires extraordinaires, followed by Nouvelles histoires extraordinaires in 1857, Aventures d'Arthur Gordon Pym in 1858, Eureka in 1863, and Histoires grotesques et sérieuses in 1865. Baudelaire's translations were published by Michel Lévy who bought the rights for several of the texts. Through his translations, commentary and criticism, Baudelaire contributed to the favorable reception Poe generally received in Europe and to the high esteem in which European symbolist and surrealist poets held Poe. (http://library.brown.edu/cds/baudelaire/translations1.html)
GENERAL DISCUSSION: The first studio album from the group, The Alan Parsons Project, was an homage to Poe's Tales of Mystery and Imagination. A significant remix of the album was released in 1987.
The Outlaw Album: Stories
by Daniel Woodrell
(powells) Daniel Woodrell is able to lend uncanny logic to harsh, even criminal behavior in this wrenching collection of stories. Desperation-both material and psychological--motivates his characters. A husband cruelly avenges the killing of his wife's pet; an injured rapist is cared for by a young girl, until she reaches her breaking point; a disturbed veteran of Iraq is murdered for his erratic behavior; an outsider's house is set on fire by an angry neighbor.
There is also the tenderness and loyalty of the vulnerable in these stories--between spouses, parents and children, siblings, and comrades in arms-which brings the troubled, sorely tested cast of characters to vivid, relatable life. And, as ever, "the music coming from Woodrell's banjo cannot be confused with the sounds of any other writer" (Donald Harington, Atlanta Journal Constitution).
"Mr. Know All"
by W. Somerset Maugham
So many of Maugham's stories, plays, and novels have been filmed/produced, and "Mr. Know All" is no different. Set aside 20 minutes and watch the excellent production in two parts below!
PART 1 OF 2
PART 2 OF 2
Veneer
by Steve Yarbrough
(powells) Acclaimed short story writer Steve Yarbrough, whose works have been included in the Pushcart Prize anthology and
The Best American Mystery Stories 1998
, once again demonstrates his gift for vividly rendered characters and evocative themes in his latest collection of fiction.
Veneer
presents a variety of characters from cultural backgrounds and settings that range from California to Mississippi to Eastern Europe. Yarbrough's sensitive portrayals of loss and longing are individual and unsettling; a disaffected college football coach, a movie star with a "substance problem," and a small-town girl coming to grips with the murder of her mother are just a few examples of the turbulent lives he portrays. In every instance, each character is "constantly searching for some way to bridge the gap, so small and yet so vast, between a right move and a wrong one."
A poignant theme running through this collection is the conflict between appearance and reality. Yarbrough presents the reader with deep narrative layers, juxtaposing the gritty present with nostalgic recollections of an idealized past or hopeful projections into a rosy future. "Veneer," the title piece, beautifully reveals the depth of this conflict. On the surface, the narrator, a married man whose family is away on vacation, enjoys a dinner with a woman who has been a longtime friend. Beneath that "veneer," however, lies a more complex, perhaps troubling, relationship between the two friends, a relationship only partially obscured by the comic recounting of a childhood Independence Day.
Yarbrough is at his best when he offers us brief glimpses into his characters' minds and imaginations, brilliantly exposing subtle vulnerabilities as cracks in the veneer. "Bohemia" follows the travels of two young lovers as they explore Europe. The woman fears that her lover will abandon her, and when she wakes to find him gone one evening, she believes her fear is confirmed. Yet his return does not alleviate her insecurity. The reality of her lover's presence and her continued anxiety emphasize the many layers that constitute the woman's world. Diverse in locale, character, and content, the stories in
Veneer
present rare views into the rifts between husband and wife, parent and child, one sibling and another. Crafting these compelling, deceptively simple stories is a writer whose "true subject is the human heart."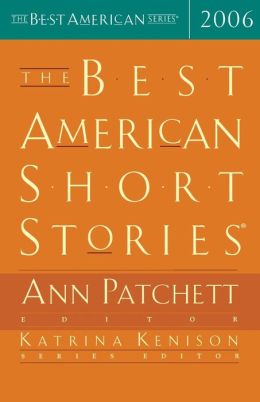 Best American Short Stories 2006
edited by Ann Patchett
(powells) "While a single short story may have a difficult time raising enough noise on its own to be heard over the din of civilization, short stories in bulk can have the effect of swarming bees, blocking out sound and sun and becoming the only thing you can think about," writes Ann Patchett in her introduction to
The Best American Short Stories 2006
.
This vibrant, varied sampler of the American literary scene revels in lifes little absurdities, captures timely personal and cultural challenges, and ultimately shares subtle insight and compassion. In "The View from Castle Rock," the short story master Alice Munro imagines a fictional account of her Scottish ancestors emigration to Canada in 1818. Nathan Englanders cast of young characters in "How We Avenged the Blums" confronts a bully dubbed "The Anti-Semite" to both comic and tragic ends. In "Refresh, Refresh," Benjamin Percy gives a forceful, heart-wrenching look at a young mans choices when his father — along with most of the men in his small town — is deployed to Iraq. Yiyun Lis "After a Life" reveals secrets, hidden shame, and cultural change in modern China. And in "Tatooizm," Kevin Moffett weaves a story full of humor and humanity about a young couples relationship that has run its course.
Ann Patchett "brought unprecedented enthusiasm and judiciousness [to
The Best American Short Stories 2006
]," writes Katrina Kenison in her foreword, "and she is, surely, every story writers ideal reader, eager to love, slow to fault, exquisitely attentive to the text and all that lies beneath it."
GENERAL DISCUSSION: Patchett's introduction to BASS 2006 was included in her essay collection,
This Is the Story of a Happy Marriage
. (powells) The New York Times bestselling author of
State of Wonder
,
Run
, and
Bel Canto
creates a resonant portrait of a life in this collection of writings on love, friendship, work, and art. "The tricky thing about being a writer, or about being any kind of artist, is that in addition to making art you also have to make a living." So begins
This Is the Story of a Happy Marriage
, an examination of the things Ann Patchett is fully committed to — the art and craft of writing, the depths of friendship, an elderly dog, and one spectacular nun. Writing nonfiction, which started off as a means of keeping her insufficiently lucrative fiction afloat, evolved over time to be its own kind of art, the art of telling the truth as opposed to the art of making things up. Bringing her narrative gifts to bear on her own life, Patchett uses insight and compassion to turn very personal experiences into stories that will resonate with every reader.
Family Furnishings: Selected Stories 1995-2014
by Alice Munro
(powells) From the recipient of the 2013 Nobel Prize in Literature — perhaps our most beloved author — a new selection of her peerless short fiction, gathered from the collections of the last two decades, a companion volume to
Selected Stories
(1968-1994).
By all accounts, no Nobel Prize in recent years has garnered the enthusiastic reception that Alice Munro's has, and in its wake, her reputation and readership has skyrocketed worldwide. Now,
Family Furnishings
will bring us twenty-five of her most accomplished, most powerfully affecting stories, most of them set in the territory she has so brilliantly made her own: the small towns and flatlands of southwestern Ontario. Sublty honed with the author's hallmark precision, grace, and compassion, these stories illuminate the ordinary but quite extraordinary particularity in the lives of men, women, and children as they discover sex, fall in love, part, quarrel, head out into the unknown, suffer defeat, find a way to be in the world. As the Nobel Prize presentation speech reads in part: "Reading one of Alice Munro's texts is like watching a cat walk across a laid dinner table. A brief short story can often cover decades, summarizing a life, as she moves deftly between different periods. No wonder Alice Munro is often able to say more in thirty pages than an ordinary novelist is capable of in three hundred. She is a virtuoso of the elliptical and… the master of the contemporary short story."
GENERAL DISCUSSION: Alice Munro was profiled in The New York Review of Books last week: http://www.nybooks.com/articles/archives/2015/feb/05/alice-munros-magic/
Spoiled Brats: Stories
by Simon Rich
(powells) Twenty years ago, Barney the Dinosaur told the nation's children they were special. We're still paying the price. From "one of the funniest writers in America"* comes a collection of stories culled from the front lines of the millennial culture wars. Rife with failing rock bands, student loans, and participation trophies, Spoiled Brats is about a generation of narcissists-and the well-meaning boomers who made them that way. A hardworking immigrant is preserved for a century in pickle brine. A helicopter mom strives to educate her demon son. And a family of hamsters struggles to survive in a private-school homeroom. Surreal, shrewd, and surprisingly warm, these stories are as resonant as they are hilarious. *Jimmy So, Daily Beast
The Seven Deadly Sins Sampler
compiled by the Great Books Foundation
(greatbooks.org) This anthology includes 14 short story masterpieces selected for discussion and reflection. Ideal for book groups and for courses in literature, creative writing, ethics, and religion. With a foreword by
Al Gini
, author of
The Importance of Being Lazy
and
Why It's Hard to be Good
.
The Lone Ranger and Tonto Fistfight in Heaven
by Sherman Alexie
(powells) In this darkly comic short story collection, Sherman Alexie, a Spokane/Coeur d'Alene Indian, brilliantly weaves memory, fantasy, and stark realism to paint a complex, grimly ironic portrait of life in and around the Spokane Indian Reservation. These twenty-two interlinked tales are narrated by characters raised on humiliation and government-issue cheese, and yet are filled with passion and affection, myth and dream. There is Victor, who as a nine-year-old crawled between his unconscious parents hoping that the alcohol seeping through their skins might help him sleep, Thomas Builds-the-Fire, who tells his stories long after people stop listening, and Jimmy Many Horses, dying of cancer, who writes letters on stationary that reads "From the Death Bed of Jimmy Many Horses III," even though he actually writes then on his kitchen table. Against a backdrop of alcohol, car accidents, laughter, and basketball, Alexie depicts the distances between Indians and whites, reservation Indians and urban Indians, men and women, and mostly poetically between modern Indians and the traditions of the past.
"The Yellow Wallpaper"
by Charlotte Perkins Gilman
(Nat'l Endowment for the Humanities) First appearing in the New England Magazine in January 1892, "The Yellow Wall-paper," according to many literary critics, is a narrative study of Gilman's own depression and "nervousness." Gilman, like the narrator of her story, sought medical help from the famous neurologist S. Weir Mitchell. Mitchell prescribed his famous "rest cure," which restricted women from anything that labored and taxed their minds (e.g., thinking, reading, writing) and bodies. More than just a psychological study of postpartum depression, Gilman's "The Yellow Wall-paper" offers a compelling study of Gilman's own feminism and of roles for women in the 1890s and 1910s.
Enormous Changes at the Last Minute: Stories
by Grace Paley
(powells) In this collection of short stories, originally published in 1974, Grace Paley "makes the novel as a form seem virtually redundant" (Angela Carter, London Review of Books). Her stories here capture "the itch of the city, love between parents and children" and "the cutting edge of combat" (Lis Harris, The New York Times Book Review). In this collection of seventeen stories, she creates a "solid and vital fictional world, cross-referenced and dense with life" (Walter Clemons, Newsweek).
Ten Little Indians
by Sherman Alexie
(powells) Sherman Alexie's Ten Little Indians, a massively acclaimed national best-seller, "serves up nine seamless stories formed in the gut and delivered from the heart, depicting Native Americans caught in contemporary cultural crosshairs" (Elle).
War Dances
by Sherman Alexie
(powells) Fresh off his National Book Award win, Alexie delivers a heartbreaking and hilarious collection of stories that explores the precarious balance between self-preservation and external responsibility in art, family, and the world at large.
I Want To Show You More
by Jamie Quatro
(powells) Sharp-edged and fearless, mixing white-hot yearning with daring humor, Quatro's stories upend and shake out our views on infidelity, faith, and family. Set around Lookout Mountain on the border of Georgia and Tennessee, Quatro's hypnotically revealing stories range from the traditional to the fabulist as they expose lives torn between spirituality and sexuality in the New American South. These fifteen linked tales confront readers with fractured marriages, mercurial temptations, and dark theological complexities, and establish a sultry and enticingly cool new voice in American fiction.
GENERAL DISCUSSION: The reader fiercely champions the story "Help" from Quatro's collection.
From Death to Morning
by Thomas Wolfe
(goodreads) With his reputation again in full flower, Thomas Wolfe stands among our nation's greatest writers. William Faulkner admired his breathtakingly stylish prose, which also inspired Jack Keroac's experimental lyricism. The collection of fourteen stories includes "No Door," "Death the Proud Brother," "The Face of War," "Only the Dead Know Brooklyn," "The Four Lost Men," "Gulliver," "The Web of Earth," and five others.
The Girl Who Heard Dragons
by Anne McCaffrey
(powells) Anne McCaffrey's dragons are the stuff of which SF/fantasy legends are made. All of her dragon books have been national bestsellers.
The Girl Who Heard Dragons
is a feast for McCaffrey fans and for all readers; a big, satisfying compilation of her fiction. Best of all, it opens with an original short novel of Pern, "The Girl Who Heard Dragons." In addition, the book contains twenty-four beautiful black and white drawings by award-winning artist Michael Whelan. Romance, humor, colorful description, and affecting characters are Anne McCaffrey's hallmarks and the fifteen stories herein have these virtues in abundance. No wonder the Chicago Sun-Times described her as a "master of the well-told tale."
Halloween Horrors
edited by Alan Ryan
(goodreads) Included in this collection are Halloween tales of terror by Robert B. McCammon, Whitley Strieber, Michael McDowell, Robert Bloch, Ramsey Campbell, Charles L. Grant and others. Edited by Alan Ryan, author of The Kill and Dead White.
Wait for Signs: Twelve Longmire Stories
by Craig Johnson
(powells) Ten years ago, Craig Johnson wrote his first short story, the Hillerman Award–winning "Old Indian Trick." This was one of the earliest appearances of the sheriff who would go on to star in Johnsons bestselling, award-winning novels and
the hit television series Longmire
. Each Christmas Eve thereafter, fans rejoiced when Johnson sent out a new short story featuring an episode in Walt's life that doesnt appear in the novels; over the years, many have asked why they cant buy the stories in book form.
Wait for Signs
gives Longmire fans a chance to own these beloved stories—and one that was published for the first time in the Viking edition—in a single volume. With glimpses of Walt's past from the incident in "Ministerial Aide," when the sheriff is mistaken for a deity, to the hilarious "Messenger," where the majority of the action takes place in a Porta-Potty,
Wait for Signs
is a necessary addition to any Longmire fan's shelf and a wonderful way to introduce new readers to the fictional world of Absaroka County, Wyoming.
Something Rich and Strange: Selected Stories
by Ron Rash
(powells) From the critically acclaimed, award-winning author of
Serena
and
The Cove
, thirty-four of his finest short stories, collected in one volume. No one captures the complexities of Appalchia — a rugged, brutal landscape of exquisite beauty — as evocatively and indelibly as author and poet Ron Rash. Winner of the Frank O'Connor International Short Story Award, two O. Henry prizes, and a finalist for the PEN/Faulkner Award, Rash brilliantly illuminates the tensions between the traditional and the modern, the old and the new south, tenderness and violence, man and nature. Though his focus is regional, the themes of Rash's work are universal, striking an emotional chord that resonates deep within each of our lives.
Something Rich and Strange
showcases this acclaimed master's artistry and craftsmanship in thirty-two stories culled from previously published collections and two available for the first time in book form: "Outlaws" and "Shiloh." Each work of short fiction demonstrates Rash's dazzling ability to evoke the heart and soul of this land and its people — men and women inexorably tethered to the geography that defines and shapes them. Filled with suspense and myth, hope and heartbreak, and told in language that flows like "shimmering, liquid poetry" (Atlanta Journal-Constitution),
Something Rich and Strange
is an iconic work from an American literary virtuoso.
"Cannabalism in the Cars"
by Mark Twain
(wikipedia) The story is about a group of men trapped on a train during a snow storm. After a week, the men gradually realize that they must resort to cannibalism for survival. They hold ineffective elections to select candidates, and follow parliamentary procedure to a fault.
"Bicentennial Man"
by Isaac Asimov
Bicentennial Man
(film, 1999) (rottentomatoes)
Bicentennial Man
follows the life and times of the title character, an android, who is purchased as a household robot programmed to perform menial tasks. The Martin family quickly learns that they don't have an ordinary robot as Andrew begins to experience emotions and creative thought. In a story that spans two centuries, Andrew learns the intricacies of humanity, life and love.
Positronic Man
by Isaac Asimov & Robert Silverberg
(goodreads) In a twenty-first century Earth where the development of the positronic brain has revolutionized the way of life, beloved household robot ""Andrew"" struggles with his unusual capacity for emotion and dreams of becoming human.
"Second Variety"
by Philip K. Dick
(wikipedia) A nuclear war between the Soviet Union and the West has reduced much of the world to a barren wasteland. The war continues however among the scattered remains of humanity. The Western forces have developed "claws", which are autonomous self-replicating robots to fight on their side. It is one of Dick's many stories in which nuclear war has rendered the Earth's surface uninhabitable.
Screamers
(film, 1996) (rottentomatoes)
This action-packed sci-fi thriller is set upon the planet Sirius 6B in the year 2078. The planet has been decimated by a vast nuclear war. Many have survived, but their continued survival is threatened by the dreaded screamers, strange shape-changing mechanical creatures who use razor sharp knives to hack up any life-form in their way. They earned their name because when they kill, they make a horrible high pitched sound. The first screamer makes its appearance as a lone soldier approaches a bunker. He has come to deliver an important message from the NEB to its enemy the Alliance. Unfortunately, the low flying screamer gets to the soldier first, and quicker than Popeil's Vegamatic, slices and dices the fellow into tiny pieces. Later a jet crashes near the bunker. Aboard it is a nuclear reactor. One man survives the crash. The man, Ace, knows how to make a bomb with the reactor. Alliance-leader Col. Joseph Hendricksson takes Ace and they travel across the great irradiated desert to met with the NEB leaders. Along the way they find a small boy and though they don't want to, bring him along. Unfortunately, by the time they get to the NEB headquarters, the screamers have killed all but Becker, a tough soldier, Ross, who is nearly mad, and sexy smuggler Jessica. When Becker and Ross see the boy, they think he is a screamer and kill him. They are right and soon the little group find themselves surrounded by the hellish killing machines, all of which have taken the shapes of small boys.
"The Jar"
by Ray Bradbury
(cliffsnotes) This story takes the reader to a carnival side show and to "one of those pale things drifting in alcohol plasma . . . with its peeled, dead eyes staring out at you and never seeing you." The protagonist of "The Jar" is Charlie, a man so charmed with the jar that he persuades the carnival owner to sell it to him. When he takes the jar home, Charlie's poorly constructed living room becomes a palace and the jar becomes it emperor.
The Jar directed by Tim Burton
(youtube)
Animatrix: The Second Renaissance Parts 1 & 2
(wikipedia article)
GENERAL DISCUSSION: In discussing films adapted from short stories, it's difficult not to mention The Curious Case of Benjamin Button by F. Scott Fitzgerald. (powells) Today, F. Scott Fitzgerald is known for his novels, but in his lifetime, his fame stemmed from his prolific achievement as one of America's most gifted story writers. "The Curious Case of Benjamin Button," a witty and fantastical satire about aging, is one of his most memorable stories.
In 1860 Benjamin Button is born an old man and mysteriously begins aging backward. At the beginning of his life he is withered and worn, but as he continues to grow younger he embraces life — he goes to war, runs a business, falls in love, has children, goes to college and prep school, and, as his mind begins to devolve, he attends kindergarten and eventually returns to the care of his nurse. This strange and haunting story embodies the sharp social insight that has made Fitzgerald one of the great voices in the history of American literature.
(film, 2008) (rottentomatoes) David Fincher's The Curious Case of Benjamin Button, an adaptation of F. Scott Fitzgerald's story, re-teams the director with Brad Pitt, who takes on the title role. What makes Button such a curious case is that when he is born in New Orleans just after World War I, he is already in his eighties, and proceeds to live his life aging in reverse. This sweeping film follows the character's unusual life into the 21st century as he experiences joy and sadness, loves lost and found, and the meaning of timelessness. Cate Blanchett co-stars along with Tilda Swinton, Elias Koteas, and Julia Ormond. ~ Perry Seibert, Rovi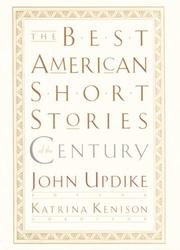 The Best American Short Stories of the Century
edited by John Updike
(powells) Since its debut volume 85 years ago, publication of
The Best American Short Stories
has been a regular literary event, providing an annual showcase for America's greatest established writers and consistently discovering and introducing the best talent of the upcoming generation. Just one writer, though, has the distinction of being published in the series five decades running: John Updike. It is therefore fitting that Updike, America's reigning literary patriarch, was chosen to edit this collection. These 55 stories were chosen from the entire archive of
Best American Stories
(since the series inception in 1915), a pool of over two thousand. Each in their turn was originally chosen from thousands of stories published that year in the country's most prestigious journals and periodicals. As Updike notes, "A fathomless ocean of rejection and exclusion surrounds this brave little flotilla, the best of the best." Included are most of the accepted 20th century masters of the short story: Eudora Welty, William Faulkner, Ernest Hemingway, Flannery O'Connor, John Cheever, Raymond Carver, etc. But Updike also uncovered some forgotten gems. How many, for example, still remember Benjamin Rosenblatt or Grace Stone Coates? In his selection of contemporary authors, as well, Updike did not limit himself to the usual suspects; included are fine (though relatively unknown) writers such as Alice Elliott Dark and Carolyn Ferrell. "I tried," Updike explains, "not to select stories because they illustrated a theme or portion of the national experience, but because they struck me as lively, beautiful, believable, and, in the human news they brought, important."
Short Story Omnibus
edited by Great Books Foundation
(greatbooks.org) This collection breaks new ground as a resource for the variety and richness the short story form offers. The collection features 39 selections in four categories: short stories, sudden fiction, novellas, and graphic stories. These stories, spanning a century and a half, are among the greatest ever written. Complete with discussion questions and brief author biographies, the
Short Story Omnibus
is an ideal text for book groups as well as literature and creative writing courses.
Stone Mattress: Nine Tales
by Margaret Atwood
(powells) A collection of highly imaginative short pieces that speak to our times with deadly accuracy. Vintage Atwood creativity, intelligence, and humor: think
Alias Grac
e. Margaret Atwood turns to short fiction for the first time since her 2006 collection,
Moral Disorder
, with nine tales of acute psychological insight and turbulent relationships bringing to mind her award-winning 1996 novel,
Alias Grace
. A recently widowed fantasy writer is guided through a stormy winter evening by the voice of her late husband in "Alphinland," the first of three loosely linked stories about the romantic geometries of a group of writers and artists. In "The Freeze-Dried Bridegroom," a man who bids on an auctioned storage space has a surprise. In "Lusus Naturae," a woman born with a genetic abnormality is mistaken for a vampire. In "Torching the Dusties," an elderly lady with Charles Bonnet syndrome comes to terms with the little people she keeps seeing, while a newly formed populist group gathers to burn down her retirement residence. And in "Stone Mattress," a long-ago crime is avenged in the Arctic via a 1.9 billion-year-old stromatolite. In these nine tales, Margaret Atwood is at the top of her darkly humorous and seriously playful game.
The World of the Short Story: A Twentieth Century Collection
edited by Clifton Fadiman
(library journal) At age 82, Clifton Fadiman continues his prolific publishing career, here presenting 62 of the world's best short stories from 16 countries. His criteria? "Each story had to be both interesting and of high literary merit." Fadiman fulfills both requirements and much more, offering a cornucopia of superior 20th-century writers that includes Franz Kafka, D. H. Lawrence, Isaac Babel, F. Scott Fitzgerald, William Faulkner, Ernest Hemingway, John Cheever, Sean O'Faolain, Graham Greene, Robert Penn Warren, Colette, John Updike, Donald Barthelme, and James Thurber. (Regrettably, J. D. Salinger is not included due to lack of permission.) Here is a truly remarkable collection of this century's short stories that readers from all over the world will read with delight. Glenn O. Carey, English Dept., Eastern Kentucky Univ., Richmond
The Best American Humorous Short Stories
(powells) Alexander Jessup has collected some of the best in American humorous short stories into one volume. The truly great American storytellers are represented in this volume. Edgar Allan Poe who is known primarily for his horror stories is represented here with his story "The Angel of the Odd." Edward Everett Hale has written a delightful story entitled "My Double: And How He Undid Me." "A Visit to the Asylum For the Aged and Decayed Punsters" was written by Oliver Wendell Homes. And no collection of humorous short stories would be complete without "The Celebrated Jumping Frog of Calaveras County" by Mark Twain. There are twenty other stories to delight the reader.
Past Perfect, Present Tense
by Richard Peck
(powells) Though Richard Peck is best known as a novelist, he has been writing praised and popular short stories throughout his career. His first, "Priscilla and the Wimps," is perhaps the most-read children's short story of all time. Others have inspired his award-winning novels:
A Long Way from Chicago
and
A Year Down Yonder
began with a story called "Shotgun Cheatham's Last Night Above Ground;" and "The Electric Summer" was the jumping point for
Fair Weather
. Now here are thirteen of Richard Peck's stories, including all of his previously published tales and two brand-new ones. He has also written entertaining notes about the stories, an informative introduction about the genre, and tips on how to write short stories, including "Five Helpful Hints" that will be a valuable aid to aspiring authors.
The Awakening
by Kate Chopin
(powells) When first published in 1899,
The Awakening
shocked readers with its honest treatment of female marital infidelity. Audiences accustomed to the pieties of late Victorian romantic fiction were taken aback by Chopin's daring portrayal of a woman trapped in a stifling marriage, who seeks and finds passionate physical love outside the straitened confines of her domestic situation.
Aside from its unusually frank treatment of a then-controversial subject, the novel is widely admired today for its literary qualities. Edmund Wilson characterized it as a work "quite uninhibited and beautifully written, which anticipates D. H. Lawrence in its treatment of infidelity."
Although the theme of marital infidelity no longer shocks, few novels have plumbed the psychology of a woman involved in an illicit relationship with the perception, artistry, and honesty that Kate Chopin brought to
The Awakening
. Now available in this inexpensive edition, it offers a powerful and provocative reading experience to modern readers.
Here are some of the individual short stories fired at me at the speed of light!
"Patented Gate and the Mean Hamburger"
by Robert Penn Warren
"I Want to Live"
by Thom Jones
"The Ledge"
by Sargent Hall
"Stranger in the Village"
by James Baldwin
"The Masque of the Red Death"
by Edgar Allan Poe
GENERAL DISCUSSION: Flash fiction! The standard definition seems to be stories under 2,000 words.
Click here to read more about these super quick reads!