Welcome to the Genre Reading Group recap! Our next meeting will be on Tuesday, June 28th at 6:30pm and it will be one of our biannual Salon Discussions. There is no assigned topic so participants may bring/read/watch/listen to anything they'd like!
Some of our big Adult Summer Reading programs coming up include an all-ages self defense class for women on Saturday, June 4th at 2pm, the next movie in the French Film Series,
Band of Outsiders
, on Wednesday, June 15th at 6:30pm, and Literary Trivia Night on Thursday, June 16th at 6:30pm (For adults ages 18+ only, call 205-445-1121 to register your team of 1-4 people).
Last night, GRG met to discuss young adult novels:
Riley Cavanaugh is many things: Punk rock. Snarky. Rebellious. And gender fluid. Some days Riley identifies as a boy, and others as a girl. But Riley isn't exactly out yet. And between starting a new school and having a congressman father running for reelection in über-conservative Orange County, the pressure—media and otherwise—is building up in Riley's life.
On the advice of a therapist, Riley starts an anonymous blog to vent those pent-up feelings and tell the truth of what it's really like to be a gender fluid teenager. But just as Riley's starting to settle in at school—even developing feelings for a mysterious outcast—the blog goes viral, and an unnamed commenter discovers Riley's real identity, threatening exposure. And Riley must make a choice: walk away from what the blog has created—a lifeline, new friends, a cause to believe in—or stand up, come out, and risk everything. From debut author Jeff Garvin comes a powerful and uplifting portrait of a modern teen struggling with high school, relationships, and what it means to be a person.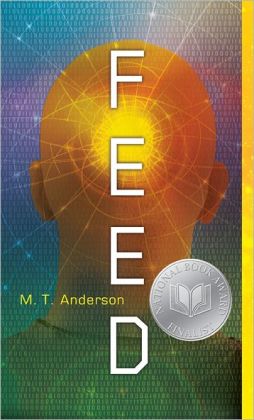 For Titus and his friends, it started out like any ordinary trip to the moon - a chance to party during spring break and play with some stupid low-grav at the Ricochet Lounge. But that was before the crazy hacker caused all their feeds to malfunction, sending them to the hospital to lie around with nothing inside their heads for days. And it was before Titus met Violet, a beautiful, brainy teenage girl who has decided to fight the feed and its omnipresent ability to categorize human thoughts and desires. Following in the footsteps of George Orwell, Anthony Burgess, and Kurt Vonnegut Jr., M. T. Anderson has created a not-so-brave new world — and a smart, savage satire that has captivated readers with its view of an imagined future that veers unnervingly close to the here and now.
Marie van Goethem, a fourteen-year-old ballet dancer in the Paris Opéra, has led a life of hardship and poverty. For her, dancing is the only joy to counter the pain inflicted by hunger, her mother's drinking, and her selfish older sister. When famed artist Edgar Degas demands Marie's presence in his studio, it appears that her life will be transformed: He will pay her to pose for a new sculpture, and he promises to make her a star. But will being Degas's model really bring Marie all she hopes for?
It is 1704 when Genevieve Gaillain and her sister board a French ship headed for the Louisiana colony as mail-order brides. Both have promised to marry one of the rough-and-tumble Canadian men in this New World in order to escape religious persecution in the Old World. Genevieve knows life won't be easy, but at least here she can establish a home and family without fear of beheading. But when she falls in love with Tristan Lanier, an expatriate cartographer whose courageous stand for fair treatment of native peoples has made him decidedly unpopular in the young colony, Genevieve realizes that even in this land of liberty one is not guaranteed peace. And a secret she harbors could mean the undoing of the colony itself. Gulf Coast native Beth White brings vividly to life the hot, sultry south in this luscious, layered story of the lengths we must go to in order to be true to ourselves, our faith, and our deepest loves.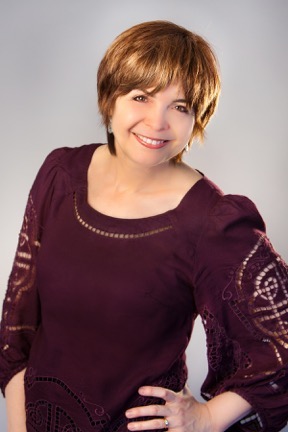 GENERAL DISCUSSION:
Before. Miles "Pudge" Halter is done with his safe life at home. His whole life has been one big non-event, and his obsession with famous last words has only made him crave "the Great Perhaps" even more (Francois Rabelais, poet). He heads off to the sometimes crazy and anything-but-boring world of Culver Creek Boarding School, and his life becomes the opposite of safe. Because down the hall is Alaska Young. The gorgeous, clever, funny, sexy, self-destructive, screwed up, and utterly fascinating Alaska Young. She is an event unto herself. She pulls Pudge into her world, launches him into the Great Perhaps, and steals his heart.

After. Nothing is ever the same.
GENERAL DISCUSSION:
Out of a rare American tradition, sweet as hay, grounded in the gentle austerities of the Book of Shaker, and in the Universal countryman's acceptance of birth, death, and the hard work of wresting a life from the land comes this haunting novel of a Vermont farm boyhood. In the daily round of his thirteenth year, as the seasons turn and the farm is tended, the boy -- whose time is the only-yesterday of Calvin Coolidge, whose people are the Plain People living without "frills" in the Shaker Way -- becomes a man.

That is all, and it is everything. The boy is mauled by Apron, the neighbor's ailing cow whom he helps, alone, to give birth. The grateful farmer brings him a gift -- a newborn pig. His father at first demurs ("We thank you, Brother Tanner," said Papa, "but it's not the Shaker Way to take frills for being neighborly. All that Robert done was what any farmer would do for another") but is persuaded. Rob keeps the pig, names her, and gives her his devotion ... He wrestles with grammar in the schoolhouse. He hears rumors of sin. He is taken -- at last -- to the Rutland Fair. He broadens his heart to make room even for Baptists. And when his father, who can neither read nor cipher, whose hands are bloodied by his trade, whose wisdom and mastery of country things are bred in the bone, entrusts Rob with his final secret, the boy makes the sacrifice that completes his passage into manhood. All is told with quiet humor and simplicity. Here are lives lived by earthy reason -- in a novel that, like a hoedown country fiddler's tune, rings at the same time with both poignancy and cheer.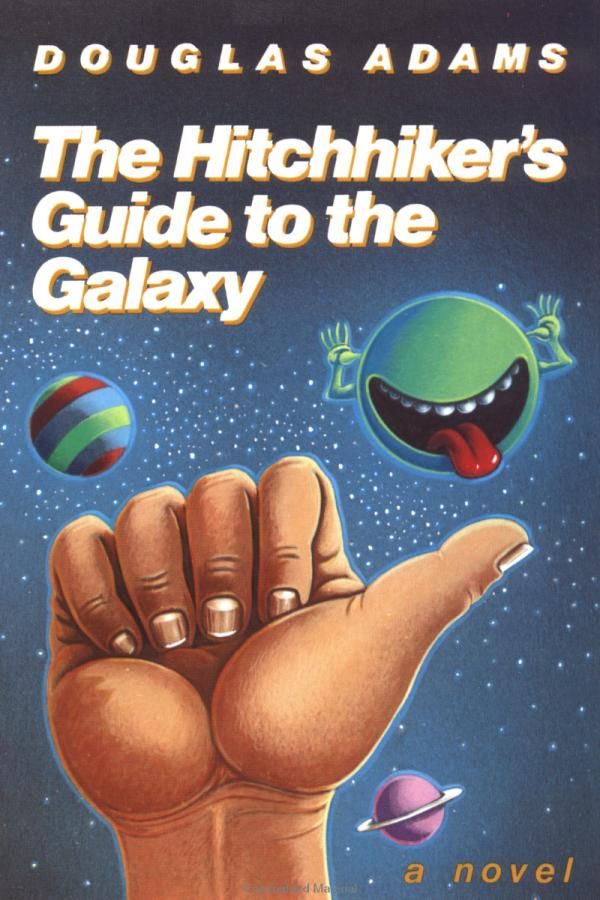 Seconds before the Earth is demolished to make way for a galactic freeway, Arthur Dent is plucked off the planet by his friend Ford Prefect, a researcher for the revised edition of The Hitchhiker's Guide to the Galaxy who, for the last fifteen years, has been posing as an out-of-work actor.
Together this dynamic pair begin a journey through space aided by quotes from The Hitchhiker's Guide ("A towel is about the most massively useful thing an interstellar hitchhiker can have") and a galaxy-full of fellow travelers: Zaphod Beeblebrox--the two-headed, three-armed ex-hippie and totally out-to-lunch president of the galaxy; Trillian, Zaphod's girlfriend (formally Tricia McMillan), whom Arthur tried to pick up at a cocktail party once upon a time zone; Marvin, a paranoid, brilliant, and chronically depressed robot; Veet Voojagig, a former graduate student who is obsessed with the disappearance of all the ballpoint pens he bought over the years. Where are these pens? Why are we born? Why do we die? Why do we spend so much time between wearing digital watches? For all the answers stick your thumb to the stars. And don't forget to bring a towel!
If your teacher has to die, August isn't a bad time of year for it," begins Richard Peck's latest novel, a book full of his signature wit and sass. Russell Culver is fifteen in 1904, and he's raring to leave his tiny Indiana farm town for the endless sky of the Dakotas. To him, school has been nothing but a chain holding him back from his dreams. Maybe now that his teacher has passed on, they'll shut the school down entirely and leave him free to roam.
No such luck. Russell has a particularly eventful season of schooling ahead of him, led by a teacher he never could have predicted-perhaps the only teacher equipped to control the likes of him: his sister Tansy. Despite stolen supplies, a privy fire, and more than any classroom's share of snakes, Tansy will manage to keep that school alive and maybe, just maybe, set her brother on a new, wiser course.
GENERAL DISCUSSION: We briefly discussed what separates a novella from a short story. The general consensus amongst several writing resources I looked at is that a short story can vary anywhere from 1,000-20,000 words and in most markets a novella is 30,000-60,000 words.
What are YOU reading?