We disucssed a variety of historical and cultural perspectives on the Jewish experience at last night's Genre Reading Group meeting celebrating Jewish American Heritage Month. It was a disucssion that ranged from France to Fairhope, from
Mandelbrot
to Kabbalah.
Next month our meeting is actually on a Wednesday in order to avoid a conflict with another program and will be on June 25th at 6:30pm. The Library closes at 6pm but I will be here to let you in the door! June is LGBT History Month so read, watch, or listen and come tell us about it! Not sure what to pick? Start here at the
Stonewall Book Awards
.
Sarah's Key
by Tatiana de Rosnay
(amazon.com) Paris, July 1942: Sarah, a ten year-old girl, is brutally arrested with her family by the French police in the Vel' d'Hiv' roundup, but not before she locks her younger brother in a cupboard in the family's apartment, thinking that she will be back within a few hours.
Paris, May 2002: On Vel' d'Hiv's 60th anniversary, journalist Julia Jarmond is asked to write an article about this black day in France's past. Through her contemporary investigation, she stumbles onto a trail of long-hidden family secrets that connect her to Sarah. Julia finds herself compelled to retrace the girl's ordeal, from that terrible term in the Vel d'Hiv', to the camps, and beyond. As she probes into Sarah's past, she begins to question her own place in France, and to reevaluate her marriage and her life. Tatiana de Rosnay offers us a brilliantly subtle, compelling portrait of France under occupation and reveals the taboos and silence that surround this painful episode.
Tomorrow There Will Be Apricots
by Jessica Soffer
(amazon.com) Lorca spends her life poring over cookbooks to earn the love of her distracted mother, a chef, who is now packing her off to boarding school. Desperate to prove herself, Lorca resolves to track down the recipe for her mother's ideal meal. She signs up for cooking lessons from Victoria, an Iraqi-Jewish immigrant profoundly shaken by her husband's death. Soon these two women develop a deeper bond while their concoctions—cardamom pistachio cookies, baklava, and masgouf—bake in Victoria's kitchen. But their individual endeavors force a reckoning with the past, the future, and the truth—whatever it might be.
In
Tomorrow There Will Be Apricots
we see how food sustains not just our bodies, but our hopes as well. Bukra fil mish mish, the Arabic saying goes. Tomorrow, apricots may bloom.
Kabbalah: A Very Short Introduction
by Joseph Dan
(amazon.com) In Kabbalah: A Very Short Introduction, Joseph Dan, one of the world's leading authorities on Jewish mysticism, offers a concise and highly accurate look at the history and character of the various systems developed by the adherents of the Kabbalah.
Dan sheds light on the many misconceptions about what Kabbalah is and isn't--including its connections to magic, astronomy, alchemy, and numerology--and he illuminates the relationship between Kaballah and Christianity on the one hand and New Age religion on the other. The book provides fascinating historical background, ranging from the mystical groups that flourished in ancient Judaism in the East, and the medieval schools of Kabbalah in Northern Spain and Southern France, to the widening growth of Kabbalah through the school of Isaac Luria of Safed in the sixteenth century, to the most potent and influential modern Jewish religious movement, Hasidism, and its use of kabbalistic language in its preaching. The book examines the key ancient texts of this tradition, including the Sefer Yezira or "Book of Creation," The Book of Bahir, and the Zohar. Dan explains Midrash, the classical Jewish exegesis of scriptures, which assumes an infinity of meanings for every biblical verse, and he concludes with a brief survey of scholarship in the field and a list of books for further reading.
Embraced by celebrities and integrated in many contemporary spiritual phenomena, Kabbalah has reaped a wealth of attention in the press. But many critics argue that the form of Kabbalah practiced in Hollywood is more New Age pabulum than authentic tradition. Can there be a positive role for the Kabbalah in the contemporary quest for spirituality? In
Kabbalah
, Joseph Dan debunks the myths surrounding modern Kabbalistic practice, offering an engaging and dependable account of this traditional Jewish religious phenomenon and its impact outside of Judaism.
The Essential Kabbalah: The Heart of Jewish Mysticism
by Daniel C. Matt
(amazon.com) A translation of the Kabbalah for the layperson includes a compact presentation of each primary text and features a practical analysis and vital historical information that offer insight into the various aspects of Jewish mysticism.
GENERAL DISCUSSION: MC shared a Youtube documentary on Kabbalah:
Holocaust Poetry
compiled by Hilda Schiff
(amazon.com) The only known collection of its kind currently in print, this important volume includes the work of 59 poets--among them Auden, Brecht, Celan, Jarrell, Levi, Milosz, Plath, Sexton, Spender, Wiesel, and Yevtushenko--writing on a range of subjects that are indelibly linked with the Holocaust. Collecting 119 poems in all,
Holocaust Poetry
commemorates the sanctity of those who died--both Jews and non-Jews--as a result of this unimaginably horrible crime.
Yet Schiff's anthology is also a solemn affirmation of humanity's survival, for it pays homage to the past while also attesting to the often brutal struggles that we as a species still face in this world, day in and day out. Also preserved here are poems written by those who themselves perished in the Shoah, the final testaments and eternal lessons of unknown soldiers, unheralded heroes, unsilenced voices.
GENERAL DISCUSSION: The website we spoke about briefly was the Poetry Superhighway and their
16th annual Yom Hashoah (Holocaust Remembrance Day) issue
.
Jewish Holidays Cookbook: Festive Meals for Celebrating the Year
by Jill Bloomfield
(amazon.com) The traditions and recipes of Judaism are celebrated in this beautiful modern cookbook geared toward kids and their families. Eleven Jewish holidays are discussed and accompanied by recipes for the ancient and modern foods traditionally served. Kids can lead the charge on braiding their first challah or making their own kugel, while spending time learning about Jewish history and heritage.
GENERAL DISCUSSION: Here is the recipe for the delicious mandel bread that KR made from a recipe in the book:
A Sampler of Jewish American Folklore
by Josepha Sherman
(amazon.com) Someone once observed that A Jew is composed of 28 percent fear, 2 percent sugar, and 70 percent nerve. Certainly, the Jews have needed every bit of that nerve over centuries of persecution. The struggle and triumph of Jewishness, author Josepha Sherman observes, is reflected in the vast body of Jewish folklore, which emphasizes ethical behavior and survival through cleverness, kindness, and above all, humor.
The Tin Horse
by Janice Steinberg
(amazon.com) In the stunning tradition of Lisa See, Maeve Binchy, and Alice Hoffman, The Tin Horse is a rich multigenerational story about the intense, often fraught bond sisters share and the dreams and sorrows that lay at the heart of the immigrant experience.
It has been more than sixty years since Elaine Greenstein's twin sister, Barbara, ran away, cutting off contact with her family forever. Elaine has made peace with that loss. But while sifting through old papers as she prepares to move to Rancho Mañana—or the "Ranch of No Tomorrow" as she refers to the retirement community—she is stunned to find a possible hint to Barbara's whereabouts all these years later. And it pushes her to confront the fierce love and bitter rivalry of their youth during the 1920s and '30s, in the Los Angeles Jewish neighborhood of Boyle Heights.
Though raised together in Boyle Heights, where kosher delis and storefront signs in Yiddish lined the streets, Elaine and Barbara staked out very different personal territories. Elaine was thoughtful and studious, encouraged to dream of going to college, while Barbara was a bold rule-breaker whose hopes fastened on nearby Hollywood. In the fall of 1939, when the girls were eighteen, Barbara's recklessness took an alarming turn. Leaving only a cryptic note, she disappeared.
In an unforgettable voice layered with humor and insight, Elaine delves into the past. She recalls growing up with her spirited family: her luftmensch of a grandfather, a former tinsmith with tales from the Old Country; her papa, who preaches the American Dream even as it eludes him; her mercurial mother, whose secret grief colors her moods—and of course audacious Barbara and their younger sisters, Audrey and Harriet. As Elaine looks back on the momentous events of history and on the personal dramas of the Greenstein clan, she must finally face the truth of her own childhood, and that of the twin sister she once knew.
In
The Tin Horse
, Janice Steinberg exquisitely unfolds a rich multigenerational story about the intense, often fraught bonds between sisters, mothers, and daughters and the profound and surprising ways we are shaped by those we love. At its core, it is a book not only about the stories we tell but, more important, those we believe, especially the ones about our very selves.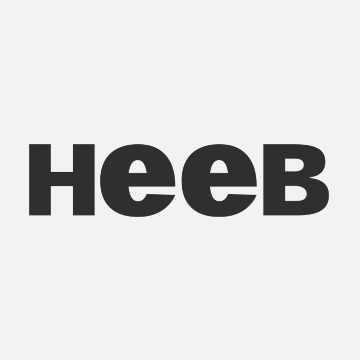 Sex, Drugs, and Gefilte Fish: The HEEB Storytelling Collection
edited by Shana Liebman
(amazon.com) Scoring weed for your uncle...Hanging out with porn stars on Christmas Eve...Eating nachos with the Mossad...Observing the Dyke Days of Awe...Getting held up at a Weight Watcher's meeting...Spying on your naked Hebrew School teacher.
From Heeb magazine--the definitive voice of a proud, searching, and irreverent new generation of American Jews--this first-of-a-kind fast and fun showcase spotlights the hilarious and heartful raconteurial gifts of many of today's leading writers, comedians, actors, artists, and musicians. Laura Silverman, Michael Showalter, Andy Borowitz, Joel Stein, Ben Greenman, Darrin Strauss, and others navigate sex, drugs, work, youth, family, and, on the lighter side, body and soul. You'll never bleach your arm hair again.
Chicken Dreaming Corn
by Roy Hoffman
Harper Lee lent a blurb to the front of this book, calling it "a story of great appeal."
(amazon.com) In 1916, on the immigrant blocks of the Southern port city of Mobile, Alabama, a Romanian Jewish shopkeeper, Morris Kleinman, is sweeping his walk in preparation for the Confederate veterans parade about to pass by. "Daddy?" his son asks, "are we Rebels?" "Today?" muses Morris. "Yes, we are Rebels." Thus opens a novel set, like many, in a languid Southern town. But, in a rarity for Southern novels, this one centers on a character who mixes Yiddish with his Southern and has for his neighbors small merchants from Poland, Lebanon, and Greece.
As Morris resides with his family over his Dauphin Street store, enjoys cigars with his Cuban friend Pablo Pastor, and makes "a living not a killing," his tale begins with glimpses of the old Confederacy, continues through a tumultuous Armistice Day, and leads up to the hard-won victories of World War II. Along the way Morris sells shoes and sofas and endures Klan violence, religious zealotry, and financial triumphs and heartbreaks. With his devoted Miriam, who nurses memories of Brooklyn and Romania, he raises four adventurous children whose own journeys take them to New Orleans and Atlanta and involve romance, ambition and tragic loss.
At turns lyrical, comic, and melancholy, this tale takes inspiration from its title. This Romanian expression with an Alabama twist is symbolic of the strivings of ordinary folks for sustenance, for the realization of their hopes and dreams. Set largely on a few humble blocks yet engaging many parts of the world, this Southern Jewish novel is, ultimately, richly American.
What are YOU reading?
Holley